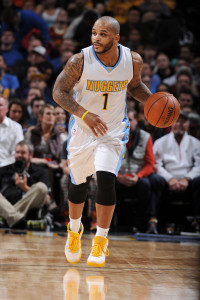 Jameer Nelson is a professional basketball player currently playing for the NBA's Denver Nuggets. The 2015-2016 season marks Jameer's 12th year in the NBA.
Jameer was drafted in the first round (20th overall) by the Denver Nuggets in the 2004 NBA Draft. After being traded on draft night, Jameer spent the first 10 years of his career with the Orlando Magic. While with the Magic, he was voted to the 2009 All Star Game and played in the NBA Finals that same year. Along with the Magic and Nuggets, Jameer has played for the Dallas Mavericks as well as the Boston Celtics.
Prior to his professional career, Jameer played at St. Joseph's University in Philadelphia. He was a four-year student-athlete at St. Joe's and during his senior year led the Hawks to an undefeated regular season and an appearance in the NCAA Tournament's Elite Eight. Jameer was the 2004 Naismith Men's College Basketball Player of the Year.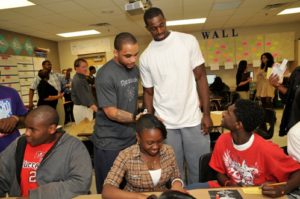 Jameer is also the founder of The Pete & Jameer Nelson Foundation, a foundation that aims to help inner-city youth develop their academic, social, and athletic skills. For more information about Jameer or the Foundation, please contact info@jn14.com.